Okay, guys. I actually wanted to start this piece with giving you some statistics. I tried to get how many times people have asked the question; 'How can I be a Radio Presenter?' on Google. Unfortunately, I didn't get it. Well, I was just looking for some authoritative source to back up my assertions. In the absence of that, I still believe those assertions are true notwithstanding.
The assertion is that Radio jobs are one of the most sought after jobs for the past 5 years or thereabout. I have come to realize this through the DMs, the private chats and public messages that people send to popular Radio Presenters about getting them on Radio. And this does not just happen to me alone. It has happened to almost everyone around me that works with a Radio station.
In a gathering of some colleagues, I once said that the two most common questions that Radio OAPs get are;
Please, how can you help me to play my song on your Radio station?

I want to be like you someday. I want to be a Radio Presenter, how do I start?
Well, maybe not as casually stated as this but I'm sure a lot of OAPs get these questions.
In any case, this doesn't seem like a bad thing to do. The point is just that a lot of people are getting more interested in this Media Business particularly talking on Radio. I mean there was a time I saw a thread on Nairaland explaining how to win the audition and interview for a job at Cool FM. And I'm like really, so it has gotten to this now.
The specific reason for the recent upsurge in the number of people who wants to do something related to media is what I have not been to decipher really.
Some will say it is because of the glitz and glamour that comes with working in the media sphere. Okay, you want to make money like Dan Foster? You want to be a popular trendsetter like Ebuka and wants to build influence like Olisa Adibua? You want to have massive followership on Twitter and Instagram like Toke Makinwa?
Well, these are pretty nice reasons and valid enough to scale your interest in the Media Business especially as a Radio Presenter. Albeit, you should know that there are a lot of Dan Fosters who didn't make it to earning 1.6M in a month. There are a lot of Ebukas who can't start a trend. There are a lot of Olisa Adibuas who can't wield as much influence likewise a lot of Toke Makinwas who does not have about 3Million followers on Instagram and Twitter combined.
Okay, you just want to fulfill your passion, express your opinions with that your serenading voice, touch lives and the cheesiest I've ever heard, 'make the world a better place.'
If these are your reasons then Radio is probably meant for you. But let's face it Fam. How many people are ready to give you the platform to express this innate talent in you?
A colleague once told me that his media career was saved because he simply got lucky to get his current job which is actually his first paying job. He said he had told himself that if he didn't make it after his interview and audition for his current job, then that will be his last straw. Dude was ready to go and learn carpentry after struggling unsuccessfully to make a living out of Radio for the past 5 years.
His story was pathetic anyway. He was always getting something along the lines of; 'Oh, you will make a good Radio presenter but you see, we don't have the capacity to employ you and pay you now, just be coming around and we will see what we can do for you.'
Fine, he gets the platform but there is nothing to show for it eventually.
This is an industry that pays attention to process, great! But in 2019, you have to be smart about your approach towards actualizing your much coveted dream of becoming a Radio Presenter.
This is why I have decided to talk about the alternative jobs to being on Radio. Maybe, not exactly jobs but paths to tow while you are waiting for Radio to call on you.
Now, listen. I am not trying to discourage you from following the due process of starting a career on Radio. In fact, just like every Music artiste, I think every OAP needs to go through the Radio Host Development process. This isn't a get there quick thing. It is no shortcut. These are just alternative platforms that you can consider while getting ready for the big bang.
Taking a cue from the words of Bollywood Icon, Amir Khan, he said you can compromise to achieve your dream but never compromise the dream itself. Instead of running after Radio endlessly, explore some of these platforms and you'll find out that you are still living the reasons for which you wanted to be on Radio.
Alright! So let's dig it deep guys.
Alternative Jobs to Being a Radio Presenter
Podcasting
Of course, podcasting is just so cool to be the first on this list. This is because there is only a tiny difference between Podcasting and Radio Broadcasting.
Podcasting is the act of creating an episodic series of digital audio files which can be downloaded or listened to on the internet. I personally see it from the perspective of an OAP as creating your Radio show but now distributing it on the internet to a wider audience range.
The Radio Industry is becoming more competitive every day. And the opportunities for newbies are becoming limited so Podcasting is becoming prominent. This explains why the craze for Podcast which started few years ago doesn't seem to be slowing down.
Sola Mathew of Charity Connect Podcast once published a post on Pulse on 'How to start a successful Podcast in Nigeria'. He alluded to the fact that your voice and an idea are the two most important things you need to start a Podcast.
So if you have an idea that sounds pretty nice to you; you are passionate about discussing a particular topic. You want to continuously train yourself on how to speak to a wide audience but you don't have a platform for these. Then, Sound Cloud, Blog Talk Radio and the recently launched Anchor.fm are spaces on the internet that will never say No to you.
And you have a plethora of podcasts on the internet which you can listen to in order to groom and enrich yourself in the art. Pulse's Loose Talk Podcast with Osagz, OAT2 and Steve Dede will always remain Number one on my mind. I still listened to the Discover Yourself episode featuring Folu Storms around 3AM today.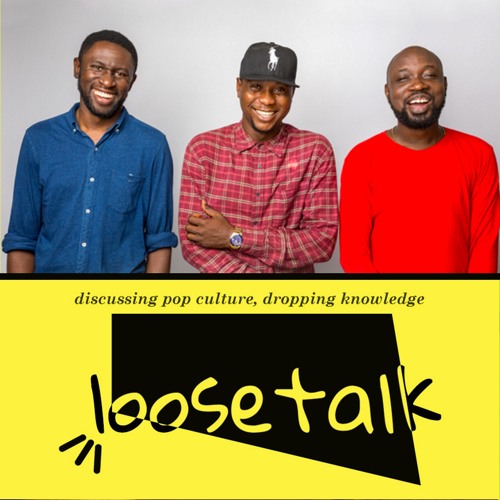 Mind you, a lot of Radio stations are even looking at the direction of Podcasting asides their regular Radio programming. Even Superstar OAPs are not left behind. I sincerely can't wait for my friend, Deyinka to start her Super Girl Podcast. She has an eclectic persona and brings on a rare kind of energy on Radio. I'll like to see how much of that will pop up on her podcast.
So guys, this might just be the direction for you to tow. You can check up on Shopify's 'How To Start a Podcast'. It is insightful. I also love the combined effort of AOT2 and Motolani Alake in this piece titled 'The Podcast Goldrush in Nigeria'.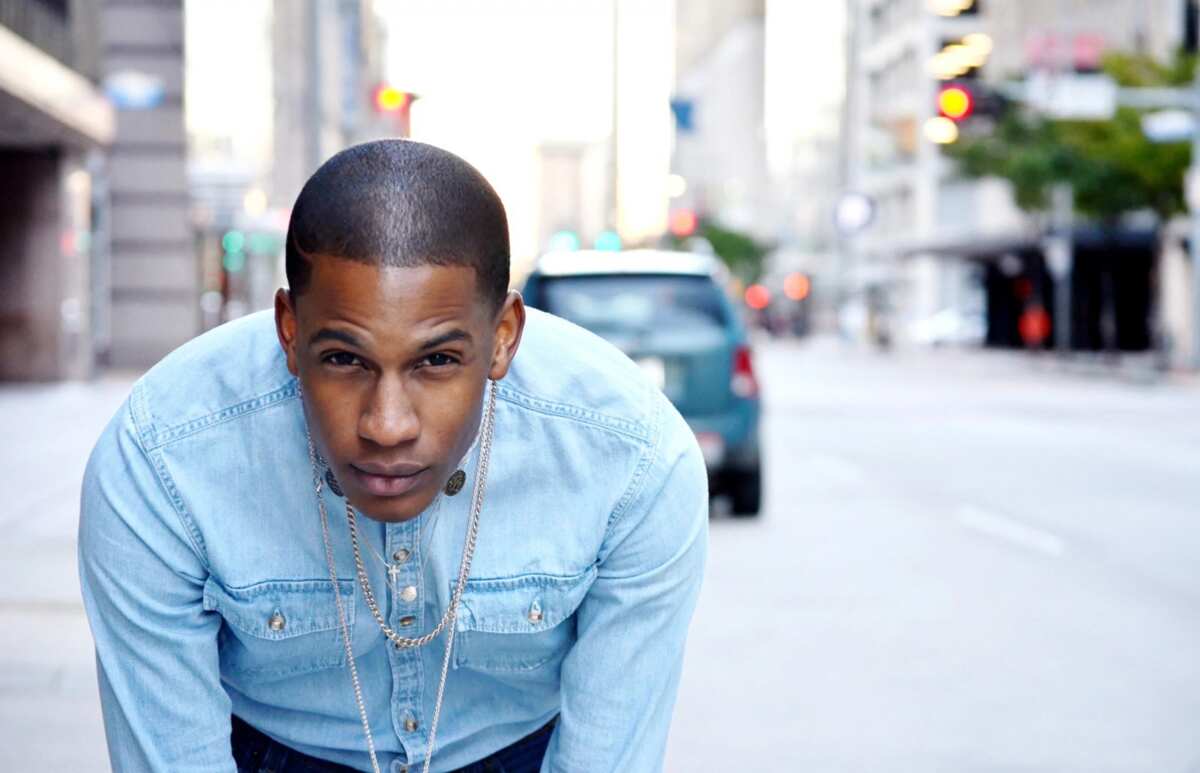 Blogging
As an aspiring Radio Host, blogging is that friend that has been around but you've never really paid attention to. If you are blessed with not just the ability to speak sense to the microphone but also can skillfully conjure words together to make a nice piece that people would want to read, then creating a Blog might just be what you need.
The blogosphere is an expansive community which has a space for everyone. And I say that every OAP should maybe not be a full-fledged writer like that but be able to put up a nice blurb that can sit comfortably on a blog and interest people.
This is where you can share your day to day life experience, your opinion on certain issues of your interest with people that actually pays attention to you.
It might be difficult for you to get your voice heard on Radio for a start but it can never be difficult to do the same tapping into the virility of the internet. Sit down and think. What interests you? What would like to talk about on Radio? Then, start putting it down into writing and tell it loud to the world through a blog.
Well, it's not even that difficult to start a blog. Just get a befitting domain name, get your hosting and if you can play around with WordPress, start designing it yourself. Meanwhile, if you can't, I'm just here to help you. Send me a mail and I can help you start a nice blog for an ALMOST FREE price, trust me.
Before you do that anyway, let me tell you one advantage of blogging your ideas and pushing your personality through the internet. If you truly have a full grasp of what you are about and intend to talk about on Radio, someone might just discover you through your blog and get you that Radio gig somehow. It has happened before, it is still happening. Denola Grey is an amazing young man that I adore. By the way, he's a Fashion Influencer, TV Host, Blogger and with his brilliant performance in Castle and Castle, we can add Actor to his profile.
Denola Grey will always tell that you that everything that he has become today is all thanks to his blog. After tasting a bit of what it feels like to live in Nigeria and be unemployed for a couple of years, he started his eponymous fashion blog – www.denolagrey.com. He got his friend, Faridah Kekere-Ekun to shoot a video for the blog and that was it. By expressing himself on his blog, he got his first TV gig with Ebony Life TV and everything else starts to fall in place. It worked for him and it might just work for if you really identify what you are all about.
Yes, don't forget that you can contact me personally if you need to start a blog for an ALMOST FREE charge. Yes, almost free. I'll do that much for you for being a fan of Learn Radio Online.
Vlogging
A Vlog is just like the visual version of a podcast. Hence, I'll say that Vlogging is the act of creating an episodic series of digital video files which can be downloaded or watched on the internet. Simple, right?
You are probably not new to watching YouTube videos of your favorite comedian cracking you up in a skit or that of your favorite Fashion Vlogger teaching you the new trends in Fashion. Yes, I do that do. I love Jose Zuniger of Teaching Men Fashion.
Well, I think YouTube is saturated with a lot of half-baked Vloggers. Notwithstanding, there are still a handful of people who actually know their onion and are doing pretty good. But a lot more just go on a light, camera, action spree simply because creating a YouTube channel is free.
My drift is if they can do that, what then happens to you whose interest originally is speaking a lot of sense on the microphone? Meanwhile, just like I stated in the case of blogging too, you can get to your actual destination which is Radio or TV as the case may be by starting with these platforms. Just be good at what you do.
Delphine Okobar popularly known as The Delphinator is one perfect example for this. Her Instagram profile reads I Review; I Preview; I Interview which sums up what she does on her channel pretty well. She's good at it. And I can remember that her Show got on Silverbird TV sometimes last year.
Wrapping Up
So guys, just like I have stated at the beginning of this piece. You just have to live smart. Truth be told, a lot of aspiring Radio OAPs are not even ready at all for Radio. This is not because being a Radio Presenter is not your interest but because you have to go through the development stage. Now, does anyone want to pay you while still giving you their platform to develop yourself? Hell no. Therefore, these alternatives that I have listed above might be just what you need.
Blogging helps you refine your thought process and organization which is very important in being a Radio Presenter. It keeps you on your toes to continually research before expressing yourself as well. Podcasting particularly helps you to master your presentation, enunciation and delivery of content. Meanwhile for everyone that looks forward to doing TV someday, Vlogging is just for you.
Well, you might be lucky to make some dough if you're smart with it. But I don't think that should be your focus right away. Especially if you're just looking at doing this to improve yourself while waiting for your Radio job to click.
There's really no time to waste. You can't sit down and just keep doing auditions without improving yourself. The opportunities are getting slimmer every day and you need to brace up for the challenge.
This is my two cent. And if you have any question or want to start your Blog, Vlog or Podcast, I can be of immense help. Just Holla at Me with the contact form below! I'll surely reply your mail.
Meanwhile, you can do well to drop your thoughts on this piece using the comment section below. I'd really like to hear from you. Which other alternative do you think is there for aspiring Radio Presenters to explore why waiting for Radio to click? What tactics are you personally employing to keep developing yourself in the meantime? Let me know.
Don't forget to share this piece with people that might really need it too. Follow Us on Facebook, Instagram and Twitter.
Start your journey of becoming the next Radio Superstar OAP today! Enroll Now for Amazing FREE Tips to Get You Started.
Please follow and like us: