Starting out on Radio, I was able to clinch some opportunities simply because of my computer literacy and digital skillset. Ordinarily, I had an early introduction to computers and the internet having trained as a desktop publisher several years before Radio even came into the picture.
During my internship with a particular Radio station, with about 300 words per minute typing speed, the knowledge of all the shortcuts on MS-Word, ability to use CorelDraw for Graphics Design, a fair understanding of Adobe Audition and Audacity for audio editing and being internet savvy, I was much more privileged than an intern.
Everybody in the news room would want me to be around during their belt just so I could help them type the reports for their news bulletin. That was because I could do that faster than anyone else around. They would want me to design a simple flyer for their shows because the station had no provision for that.
Everyone was comfortable with me covering events and writing the report for them to use in their bulletin. Because they knew that if for any reason, the dude manning the production studio wasn't available or too busy, I could edit the recordings and cut out the insert for them. I practically made their jobs very easy and that gave me a distinct edge on the long run.
In this age when radio stations continually bank on computer software and digital tools to ease the discharge of their day to day activities, it is very important for an aspiring radio host to sharpen his/her computer/digital skillset. Asides the fact these skills will heighten your relevance in any Radio station you're attached with, they are also very important for your personal use.
Below is the list of the five most prominent computer software you should be conversant with as an aspiring OAP.
Audacity is a free open source computer software for audio editing. (Image Credit: Audacity Manual)
1. Audacity
Audacity is the number one on this list because it is very useful in audio editing and it has a working interface that is pretty simple and friendly. It is a free and open-source digital audio editor and recording application software, available for Windows, macOS/OS and Unix-like operating systems.
With Audacity installed on your computer system you can easily record and edit sounds. It makes it easy if you're working remotely for the Radio station and you need to send in an audio piece.
I could remember that I used this during the 2015 general elections where I had to cover the election for a Radio station I was attached with then. I was observing the election trends, interviewing prominent individuals and sending all of these to the studio straight up to be used for election report update and for the regular news bulletin.
After connecting with the studio for live updates, I still had to write my news stories, edit my voice recordings to be used as inserts. This I did with Audacity and have it sent to the studio via mail. With that, we had a fantastic coverage of the election.
2. Adobe Audition
Adobe Audition (formerly Cool Edit Pro) is a digital audio workstation from Adobe Systems featuring both a multi-track, non-destructive mix/edit environment and a destructive-approach waveform editing view.
This software is prominent for its several functions and utilities in audio editing. While Audacity is sufficient for basic record, cut, copy, duplicate, add effect function, Adobe Audition can do even more.
The latest version – Adobe Audition 12 was released on October 17, 2018 with the main new features being DeNoise and DeReverb effects. Other new features include: Multi-track Clip improvements, Multi-track UI improvements, zoom to time, Add or delete empty tracks, Playback and recording improvements as well as third-party effect migration.
The several functions of this software might be a huge turn off for beginners considering its complexities. However, one will get used to it with constant usage over time
3. Microsoft Office Suite
Microsoft Office Suite is a set of programs for common productivity tasks, including a word processing program, a spreadsheet tool, presentation software, an email program and others.
Often abbreviated as the MS Office suite, it is the collective name for Microsoft's set of home and business productivity software. The MS suite of programs includes Microsoft Word, a word processing tool; Microsoft Excel, a spreadsheet program; PowerPoint, used for creating interactive presentations; Outlook, used for email and calendar management; Access, a database management program; and OneNote, a note-taking application.
Microsoft Office programs have become the de facto standard for many of the categories of programs it include, especially word processing and spreadsheet use with Excel, Powerpoint and MS Word being the most prominent off the suite.
These days, no one is going into the studio with handwritten news stories on paper. Perhaps a few Radio and TV stations that are living in the past still does. Having your show prep, script or news bulletin typed out on a computer using MS Word makes it all clean cut and preppy.
MS Word even has a function for you to add style to your page view. So you could practically turn your computer system into a teleprompter with your news bulletin or script gliding on fancifully.
4. Cubase
Cubase is a digital audio workstation (DAW) developed by Steinberg for music and MIDI recording, arranging and editing. The first version, which was originally only a MIDI sequencer was released in 1989.
Cubase can be used to edit and sequence audio and MIDI. It can also host VST instruments and effects. Cubase does what Audacity and Adobe Audition does with a more advanced approach.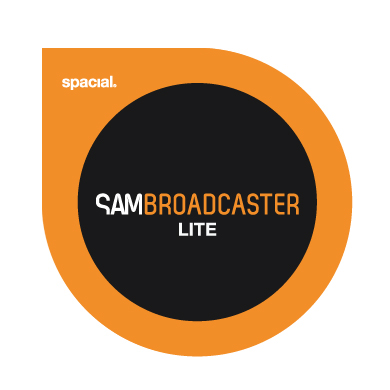 5. SAM Broadcaster
SAM Broadcaster is a well-known and advanced piece of broadcasting software. It has a media management system, virtual mixing decks, relays, statistics, and much more useful features.
SAM Broadcaster is used by most radio stations in controlling the shows that run on a Radio station. It provides access to multiple mixing decks and control and synchronise your audio with ease. It also mixes shows together with faders, EQ sliders. The software can also improve your vocals with an FX voice feature to alter how you sound.
Originally, SAM Broadcaster is majorly being used by online radio stations. However, even FM Radio stations are tapping into the digital air. Therefore, a fair knowledge of how to use this piece of broadcasting software will give you an edge in securing a place with the station.
Watch SAM Broadcaster Tutorial
Wrapping Up
No knowledge is a waste; so says someone. Regardless of how you intend to start your career on Radio, what remains very important is the need to add value to the station asides from the fact that you want to add to your knowledge base.
Being armed with these skills and deploying same for use at the Radio station could prompt the station to look out for the more that you have to offer.
Meanwhile, if you are considering an alternative job to being a radio presenter such as podcasting, a grand knowledge of audio editing software like Audacity, Adobe Audition and even Cubase will be needed for your production.
So try your hands on these computer softwares today. 
Start your journey of becoming the next Radio Superstar OAP today! Enroll Now for Amazing FREE Tips to Get You Started.
Please follow and like us: