Radio broadcasting is one of the greatest educational tools which have ever been placed at the disposal of a civilized man. It is a cheap, very handy, instantaneous and universal means of communication. In recent times, Radio broadcasting has taken a new dimension viz-a-viz the Radio Presenter and the Producer. Despite the fact that broadcasting itself is not a new art, over time, it has remained a means of multiplying the efficiency of oral communication just as the printing press multiplied the effectiveness of the written word.
Radio became a new form of communication and entertainment between the 1920's and the 1950's and many Radio shows were broadcast. Then, gathering around the radio in the evening was a common form of entertainment. People, regardless of where they were located and what class they belonged to, could tune in to listen to news, sports, comedy shows, radio dramas, music and political addresses.
The late Yinka Craig of NTA was among the few who changed the face of News Reporting in Nigeria. (Omojuwa.com)
Radio was a way for people to escape the tough demands of their everyday lives as it provides entertainment free of charge right in your home. It serves as a vital link to information and has the power to influence people's opinions in a way that has never been seen before. People can find out what was happening in the world quickly after it happened or while it is happening.
Radio programmes opened the arena to discussing contemporary progressive ideas and political notions. These progressive ways of thinking are not readily available in classrooms. Even children who listen to educational radio programmes for kids also add to their knowledge.
At the centre of these huge developments in human communication is the Radio Presenter.
Who is a Radio Presenter?
A radio presenter is the public face or voice of programmes broadcast on radio. He works on a variety of platforms including national, regional, local and national radio and even online.
A Radio Presenter's role is to educate, entertain and inform the audience by presenting information or entertainment in an accessible and attractive way. He introduces, hosts (or co-host as the case may be) a programme, create links between items, introduce and interview guests and generally interact with the audience. The exact nature of the job may vary according to a programme's subject matter. The detailed job description of a Radio Presenter for Political programmes is different from that of an Entertainment Show Presenter.
An ideal Radio Presenter is well versed in the act of presentation while paying attention to the code of conduct which you should observe in order to perform efficiently and meet the audience expectations. He is expected to be smart, intelligent, knowledgeable, versatile, inquisitive, composed, have a wonderful voice, a friendly disposition on air and most importantly be open to learning as that never stops in the business of Radio Presentation.
Also, no one wants to listen to a boring person on Radio. I mean really, the last thing anyone wants to hear is a dull personality. Instead, a Radio Presenter should be cheerful, energetic, full of life and be able to paint pictures with words to captivate his listeners.
Roles of the Radio Presenter in the Production Process
Radio Presenters are usually involved in the careful planning that goes into every programme including rehearsals and research which forms part of the production process.
They may write their own material or depend on a scriptwriter to do that for them. Nevertheless, it is advised that every Radio Presenter should be able to script the content of their programme.
They also need to be able to memorize facts and ad-lib when necessary. They keep the programme running to plan whilst on air; working closely with the production team. This often involves following detailed instructions whilst reading from an autocue or script and responding positively to any problems or changes.
The presenter is required to provide a presentation which when including personal points of view, respects facts and rests upon proper evidence. He is expected to provide a presentation which is of high quality both in terms of content as well as form. This can be achieved when the presentation is well researched and prepared.
Qualities of an Ideal Radio Presenter
A professional Radio Presenter should possess the following skills;

Have an attractive, strong personality being naturally outgoing and confident.

Enjoy contact with an audience and with people in general.

Be able to communicate effectively and have a good understanding of the whole production process.

A good radio voice and friendly disposition on air.

Have excellent oral and written communication and presentation skills.

Possess performance skills and a clear voice for broadcasting.

Have research and interviewing skills complimented by an inquisitive nature.

Have awareness of Media Law.

Be able to handle stress and make decisions under pressure

The ability to generate ideas and a good team working spirit.

Should be highly efficient due to deadline-oriented nature of the job.
Expectations of a Professional Radio Presenter
The broadcasting industry offers opportunities for presenters, writers, producers, editors and more. All comprise a presentation team that works together to produce news broadcast, shows or other programmes running on a Radio station.
In the process of fulfilling their responsibilities of informing, educating, entertaining, and enlightening people, the Radio Presenter assumes different positions.
The Presenter as a Teacher
Radio Presenters assume the role of a teacher once they are on air. Listeners take in whatever they say more often than not, hook, line and sinker. Listeners believe that presenters are much more informed than them so they take whatever they say as coming from an authority.
This is why everyone in the broadcasting industry needs to have excellent communication skills. Presenters should have top-notch speaking skills as well as excellent writing skills.
Presenters collaborate with producers to develop educative programme material while taking consideration of the type of show they are creating, their audience, and age group and from the audience requests. By doing this, no one is left out of the whole learning process on Radio.
The Presenter as an Informant
As a Presenter, you should have sharp investigation skills to get the best information for any story at hand. You should maintain a high level of accuracy. It is very important for anyone collecting and reporting information to be sure that the information is true and up to date. Presenters also attend press conferences so they can present up to date and accurate information to the public.
Some members of the public rely on them for their day-to-day information, trending topics and news. It will be very wrong for presenters to mislead such followers due to their own negligence or laziness. Therefore, yellow journalism should be avoided.
The Presenter as a Role Model
Presenters are more like celebrities these days. They are fast becoming role models that others aspire to speak, look and behave like. Professional presenters are expected to possess a good personality. Vulgar, lewd and combative words should be avoided. They should endeavor to speak well and dress well. Presenters should have a friendly disposition that listeners can connect with. A gentle tone and an admirable personality help viewers to develop a sense of trust and rapport.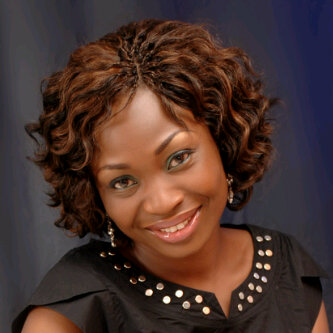 The Presenter as a Bridge between the Government and the Public
Ordinarily, the members of the public do not have the access to see or question the people in government. Presenters are the ones that bring the government nearer to the people. They do this through interviews, debates, phone in programmes etc.
A perfect example is the various debates – gubernatorial and presidential alike – which is being organized by several media houses as part of the Electioneering process in which the members of the public would be able to listen to what the respective candidates have in stock for them.
Also, there are various political themed programmes now in which members of the public are opportune to participate in by calling in, send messages and even make their grievances known to the government.
It has become the duty of the Radio Presenter to ensure the effectiveness of these channels of communication.
Wrapping Up
Meanwhile, as easy as it seems to fit into the description of being a Radio Presenter coupled with the continuous rise in the number of radio stations available, the opportunities to become a Radio Presenter are still few and far between and competition remains very fierce.
This signals to anyone who intends to venture into the business of Radio Presentation to be charged up and ready for the competition ahead by picking up every necessary nugget that empowers him to become an ideal Radio Presenter who will be difficult to say 'NO' to when he applies for the job.
The starting point is to understand the demands of the job as explained above so that you will have an idea of what is expected of you and be ready when the opportunity comes your way.
If you find this tutorial beneficial, you might want to share with your friends, you know being stingy isn't one of the characteristics of an ideal Radio Presenter. Don't forget to Follow Us on Facebook, Instagram and Twitter to stay updated.
Start your journey of becoming the next Radio Superstar OAP today! Enroll Now for Amazing FREE Tips to Get You Started.
Please follow and like us: