Interviewing high profile personalities is perhaps one of the high points of one's career as a journalist. It seems more like that especially in a country where the President seldom speaks to the media until few months to the elections.
There is a certain degree of prestige that comes with it. I don't think you'll need to submit a CV to get a job after interviewing the President though. But you can imagine the high-status impression your CV will leave on anyone who gets to see therein that you have interviewed someone as significant as the number one citizen of a country.
Just look at it from this perspective. Chude Jideonwo and Adebola Williams' Red Africa is reputed for helping 3 African Presidents win their elections.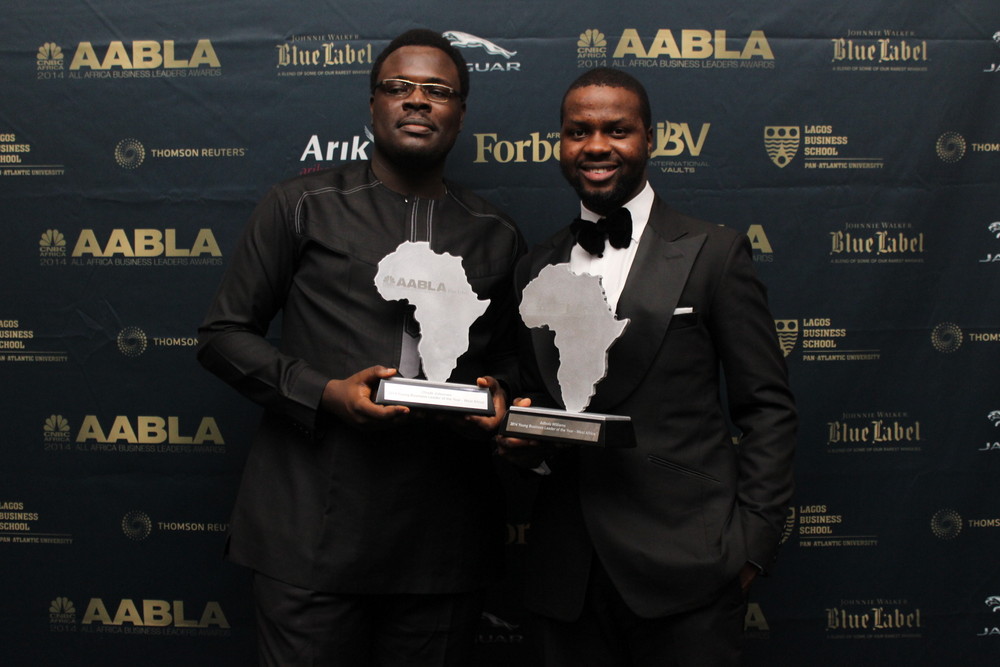 In any case, that is a great achievement and you can only imagine the tons of other business deals that would have possibly fetched State Craft Inc – the arm of their company dedicated to nation building with deep expertise in elections, policy, governance, citizen engagement and citizen action – over time.
That is what such feat does to you.
Now, every interviewer who is billed to interview a high profile personality such as the President should always have something in mind – actually two things.
I must represent the opinion of the people, relay their mind-set and get answers for the questions they've been dying to ask Mr. President. At this point, I am the mouthpiece of the public and I must fulfil that responsibility.

I must have my job even after this interview.
Well, in saner climes, critically engaging a sitting President on the issues that are dear to the people he governs while being professional at it should not cost you your job. But then, we live in a time when it is fascinating but perilous to practice journalism. So you need to save your head.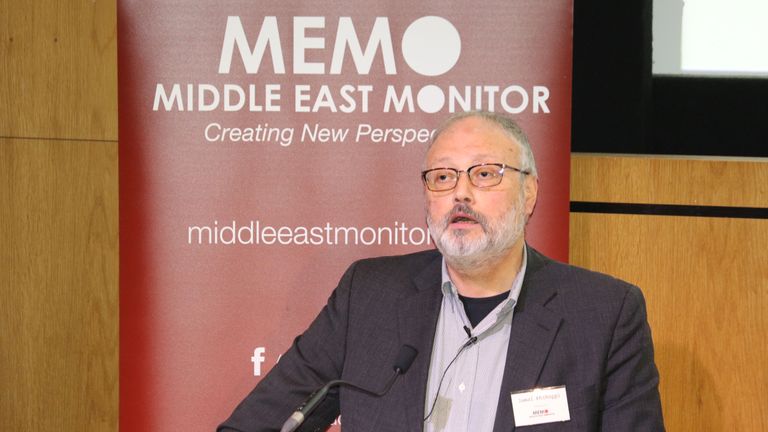 Fine, it is your obligation to ask Mr. President the right kind of questions but it is also your responsibility to ensure that you don't jeopardize your continuance of practice as a journalist especially when that is your basic means of livelihood.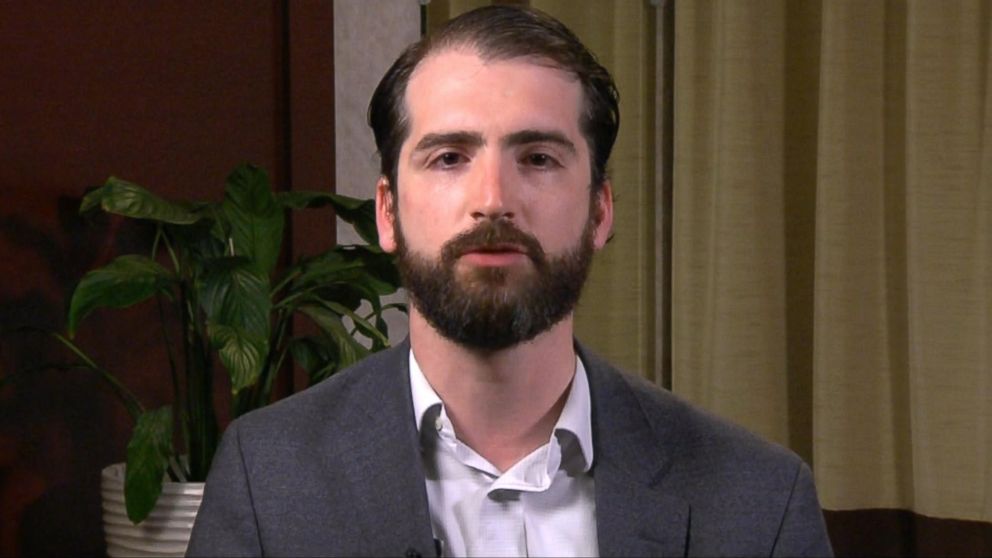 Now, I have never interviewed a sitting or ex-President. Not at all! Can I? Definitely! Will I? I'm definitely looking forward to it. But as it is, I haven't. So I won't be relating much of my personal experience here. Nevertheless, I have engaged prominent journalists on this topic. Hence, I will be referencing a couple of accomplished print and broadcast journalists and provide links to those that wants to be identified.
To Start With
You know there's always a first time to everything. So there are high chances that you will be very nervous in your first interview with the President. That's normal. There will be that bit of excitement laced with enthusiasm as to what the discussion with birth and what the listeners would make out of it. All of these can be overwhelming but you simply need to keep your calm.
Prolific writer and journalist, Christine Wolf was among the 5 Americans who were chosen to participate in the first ever, all-virtual interview with President Barack Obama of the United States of America in January of 2012.
She narrated her ordeal in the build up to the interview. How illusory it was to think that she is one out of the five people selected from a pool of over 228,000 people who had applied to be part of the private interview team with the President of the US. It was her first time of doing that. So she was nervy and tense even till few minutes before the interview but she did it anyhow and it was great.
This applies to you as well. Understand that the person you are billed to interview might be the number one citizen of a country but he's also a human who has the duty of responding to your questions.
Christine recounted; "As we are about to begin, I looked at the President and thought to myself. Just remember. He's a regular guy from Chicago who's got kids and a job to do."
This mind-set helps you to keep calm and focused on what really matters rather than being overwhelmed by the personality of Mr. President.
What to Do Before Interviewing Mr. President
1. Know Your Goals
I stated this while discussing The Types of Interviews and How to Handle Each of Them. You need to have clear cut aims and set objectives; reasons why you are conducting the interview.
Is it to get Mr. President to react to a certain certificate falsification scandal levelled against one of his prominent ministers? Is it to understand his disposition to the wanton killings in Benue, Yobe etc and his plans towards curbing their recurrence? Is it to seek clarification on some bogus details in the budget? Are you meant to address a particular topic or it is a general briefing on the state of affairs in the country?
Whatever it is; just make sure that you have a general outline of what you want to discuss and what the end result will be. This will guide your interview. And don't forget you're interviewing the President so you have to bring your A-game along.
As an interviewer, you should also do some weighty assignments including understanding the psyche of the President you want to interview. Some Presidents can be outlandish and egocentric. Some can be timid and unconscionable while some can be didactic and inflexible.
The first will want to control the narrative and almost hijack the interview from you if you're not careful. You won't probably have a good interview with the second because more often than not, their answers will be based more on conjectures than accurate facts and figures. The third will be as frank, guileless and firm as possible. If you're smart enough, you'll have an amazing interview with them. Perhaps that's why they don't grant an interview often.
A character check of the President you're interviewing gives you an insight into the kind of person you'll be discussing with; his temperament, his disposition and persona.
2. Research for the Interview
This is very important. You need to conduct adequate background research on Mr. President before the interview. From the accurate pronunciation of his names to the titles and accompanying accolades; make sure you've got the correct pronunciation for everything.
Read as much background information on Mr. President as possible. If you're the kind of person that keeps up with daily news, good for you because you have a patchwork of national issues that might be of interest to Mr. President and your audience. If need be, endeavour to check out previous interviews with him. Brush up your topic areas if you're discussing a specific issue with him taking controversies and related hot topics into cognizance.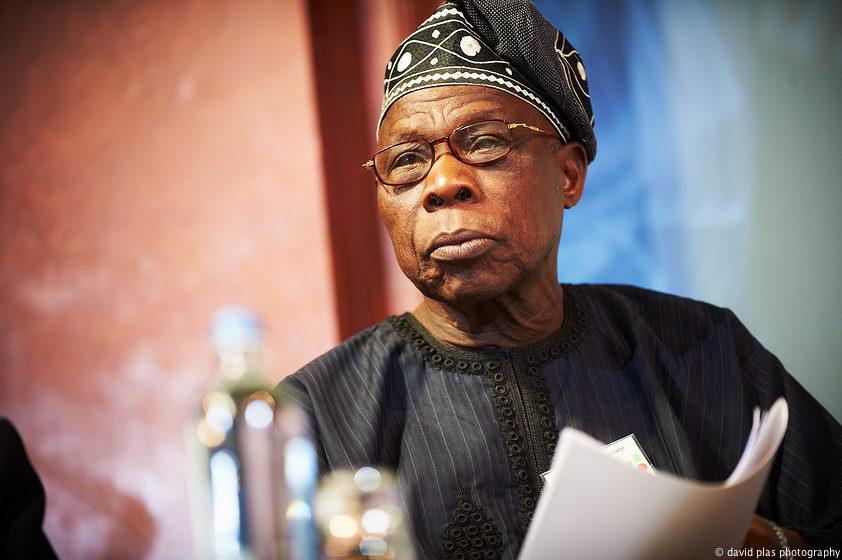 These people have spent the better part of their years attending to journalists' questions but your additional research will lead you to discovering questions that they haven't been asked before. That's your sizzle! It is what will set you apart from other interviewers and gain the respect of Mr. President. Hard-work pays always.
3. Get Prepared
I actually wanted to tag this point with 'Prepare Your Guest' but then this is a Presidential Interview. In fact, you don't need to get him prepared. The aides of the President will rather get you as the interviewer prepared.
Logistics including the length of the interview, the venue if you're recording off studio would have been ascertained even before your interview with the President is authorized.
You'll have to be at the venue of the interview early enough. Most likely you will be delayed for several hours before the interview starts. Now, before you spite Nigerian leaders, it's actually a routine for Presidential interview. It happens like that almost everywhere in the world.
Christine further explained about her interview with President Barack Obama. She said; "I had no idea how 'ready' we all needed to be for an interview with the President…I was dressed and ready with my microphone on and earpiece in by 3:15PM." That is for an interview that was supposed to start by 4:15PM. An hour earlier!
But it's good for you. You have enough time to be calm, cool and collected before the interview starts.
More often than not, you will be asked to submit your questions for screening by the Presidential aides. I have not discovered from interactions with senior colleagues and extensive research, how best to escape this when you are interviewing the President. This practice shelves your resolve to ask some very important questions which the Presidential team might consider inappropriate.
A senior colleague explained that this is always done "…in good faith. Sometimes it is to avert a rowdy interview session where the President will be ridiculed. Especially since most of these interviewed are being broadcast live. Sometimes it might be to avert diplomatic crisis."
He also recounted the tales of how a certain journalist asked a question that almost got the country into the troubles of international relations. I think it happened in Chile – I really can't remember the country he mentioned.
Nevertheless, a perfect way to still ensure that you critically engage Mr. President is to look out for loose ends in his responses and throw those critical questions at him off what he has said. This might work and I can't wait to try it out myself.
4. Get Straight to the Point
Normally, I will say start your interview by creating some sort of connection with your guest. Let the first few questions be ice-breakers so as to get them comfortable and talking before moving on to some more serious questions.
But in this case, I'll recommend otherwise. Don't forget, this is not favourite celebrity sitting across to you but the President who probably has other things to attend to. Sometimes he's not even in the right position to answer questions like 'How was growing up like for you?' No!
So, the moment you are live. Get straight to the point. A little comic introduction would not be bad though but make sure it is harmless and within range.
Prannoy Roy of NDTV is a veteran by all standards. And I so much like the intro of his interviews with high profile personalities. There is this particular one where he interviewed Bill Gates and Amir Khan on 'India Questions' for NDTV. Below is his intro.
"Hello and welcome to India Questions…It is very rare to have this two together…Bill Gates and Amir Khan. They have a lot of things in common. What do they have in common? The two are the world greatest school and college Drop Outs. So if you're gonna drop out, don't worry. This is your future."
This sounds cool and a nice way to start such high profile interviews. Amir and Gates can't afford not to laugh at the introduction. So that sets a friendly atmosphere for the discussion that will ensue thereafter.
It all boils down to discretion here. Know how much comic introduction is too much and play safe. And be drastic about switching from a relaxed tone in your introduction to a more serious one while getting down with the discussion.
5. Interview, Don't Interrogate
See, I'm a firm advocate of developmental journalism. I feel that journalists haven't been doing their jobs right for a while now. They've not been asking the right kind of questions in an interview. They've not been engaging the authorities on issues that truly matters. I discussed more on that in this piece – From Broadcasters to OAPs: How Radio Hosts Stopped Being Journalists.
Now, I sincerely hope that journalists will address the issue that needs to be addressed someday. I hope that we will be firm and resolute until we get the answers that truly discuss such issues.
That being said, while you are trying to do this, you need to understand that you might get kicked out of the interview session if you come off as being rude to the President. Methinks that even if nobody is going to 'bundle' you out, as a journalists you need to be courteous even when asking the most vindictive of questions.
You're in for an interview not a criminal investigation. Your interview should be a two-way conversation. After asking a question, listen carefully to the response and then react. Don't jump on Mr. President's thought process. Don't interrupt him when he's responding.
In the case where he slyly evades a question. Repeat the question again and if he evades it, that gives you some sort of idea that he is deliberately not answering the question. Don't push for it anymore.
You can only drop a comment and move on. Something along the lines of; 'Mr. President, I guess you are not comfortable responding to so so and so question. Anyways, let's move on…' If he missed the question before by mistake, then he's going to address it. If it was by intent – which more often than not is the case – he will probably put up some defence.
Anyhow, the fact that he tried to avoid the question implies that there is more to it. In most cases, those are the most important questions to your audience.
So, reiterating that he hasn't answered the question shows your resolve to getting the right answers for the questions that matter to the people. If the question is something that's a bit serious and the President is trying to discard, then you are probably on your way to being the superhero in the eyes of the public.
Even with that, you still have to be careful. There's a thing line between genuinely interested in discussing issues of public importance, and simply asking Mr. President tough questions in order to get him to squirm. The former will grant you the relevance you might not even ask for. But the latter, to the experienced will project an unprofessional you and to the public, probably fetch you some 15 minutes of fame. That 15 minute of fame might be awesome but that particular interview might be the very last Presidential interview you will ever conduct.
A good interview is a perfect blend of prepared and naturally curios questions. Be attentive. By listening to what Mr. President is saying, you can discover what he is not interested in saying. That gives you the avenue to create insightful and responsive questions.
Wrapping Up
Interviewing the President is a big deal for anyone. This is because it doesn't happen every day. And that explains why you need to be very particular about what you ask and what you do not. As a first timer, it is even more important for you to be intentional about your questions.
Of course, there must have been some worthy escapades that you have been involved in before being considered to interview the President. Nonetheless, handling this kind of interview properly adds to your profile. If it's brilliant, it opens more doors. Just like having so many bungles and slipups can translate into some kind of retrogression in your career.
If you can, never agree on no-go area. If not, consider what I have prescribed in Point iii above to play around it. Don't ask polar questions. Make your questions open ended. Generally, that leads your interviewee into some sort of storytelling and they reel out more information.
Yes, a senior colleague once told me something and I'd like to share that with you. He said whenever you are interviewing anyone; always use the power of the pause. According to him, when someone has answered your question, pause intentionally before throwing the next question at them. Wait to see if they have something more to add. This may be the time you get the real gem after they've delivered their prepared canned answer.
He said that Psychology has explained that in a conversation, the last speaker always feel like they need to fill a dead air. So sometimes silence makes people uneasy, hence they jump to fill it.
Now, this should give you an insight into what interviewing not just the President but also other high profile personalities entail.
Let me state the points again
Know Your Goals

Research for the Interview

Get Prepared

Get Straight to the Point

Interview, Don't Interrogate
I sincerely hope that this will be helpful to you someday when you've grown so much in your career as a broadcast journo, so much that you have the chance of interviewing the President.
And I have a personal plea to you. Pls, whenever you have that chance, do ensure that you ask the kind of questions that regular folks do. It is very important. Crying for journalists to focus on the questions the common man asks has become a personal hobbyhorse for me. It's one I keep riding in hopes that all journalists especially broadcast journalists will get this important message.
Chip Scanlan also agreed that 'too many of us, even those at the top of their game, pose questions in ways that sabotage our best efforts to gather information.'
So I implore you to right from now cultivate that culture. Fine, you value your job and do not want to lose it. Great! I value mine to. But of what importance is bearing the tag when you're not doing the job? Don't wait till you have a President across you to interview. Start now.
I find this piece on the same topic written by Chip Scanlan insightful. It has a foreign tone though but kind of reiterates that this problem is not peculiar to a particular demography. It's everywhere. Hopefully, we all will invest our consciousness into the discussions that truly matter and that will propel us to always ask the right kind of questions.
Start your journey of becoming the next Radio Superstar OAP today! Enroll Now for Amazing FREE Tips to Get You Started.