There was a time when every up and coming music artistes who wants to make a name in the music industry is literarily expected to worship Radio DJs and On Air Personalities. This is because they play prominent roles in the promotion of an artiste's music and by extension his career.
Everywhere in the world, one of the foremost achievements which Radio DJs and On Air Personalities have been credited for over time is breaking artistes and shooting them into prominence. Thus, they help immensely in scaling up their career from nobody to somebody.
Fabolous is one of the biggest rapper out of America. He had been singing and rapping when he was in high school with little or nothing to show for it. Not until, he got featured on DJ Clue's radio show on WHQT also known as Hot 97. Life after that never remained the same for Fabolous.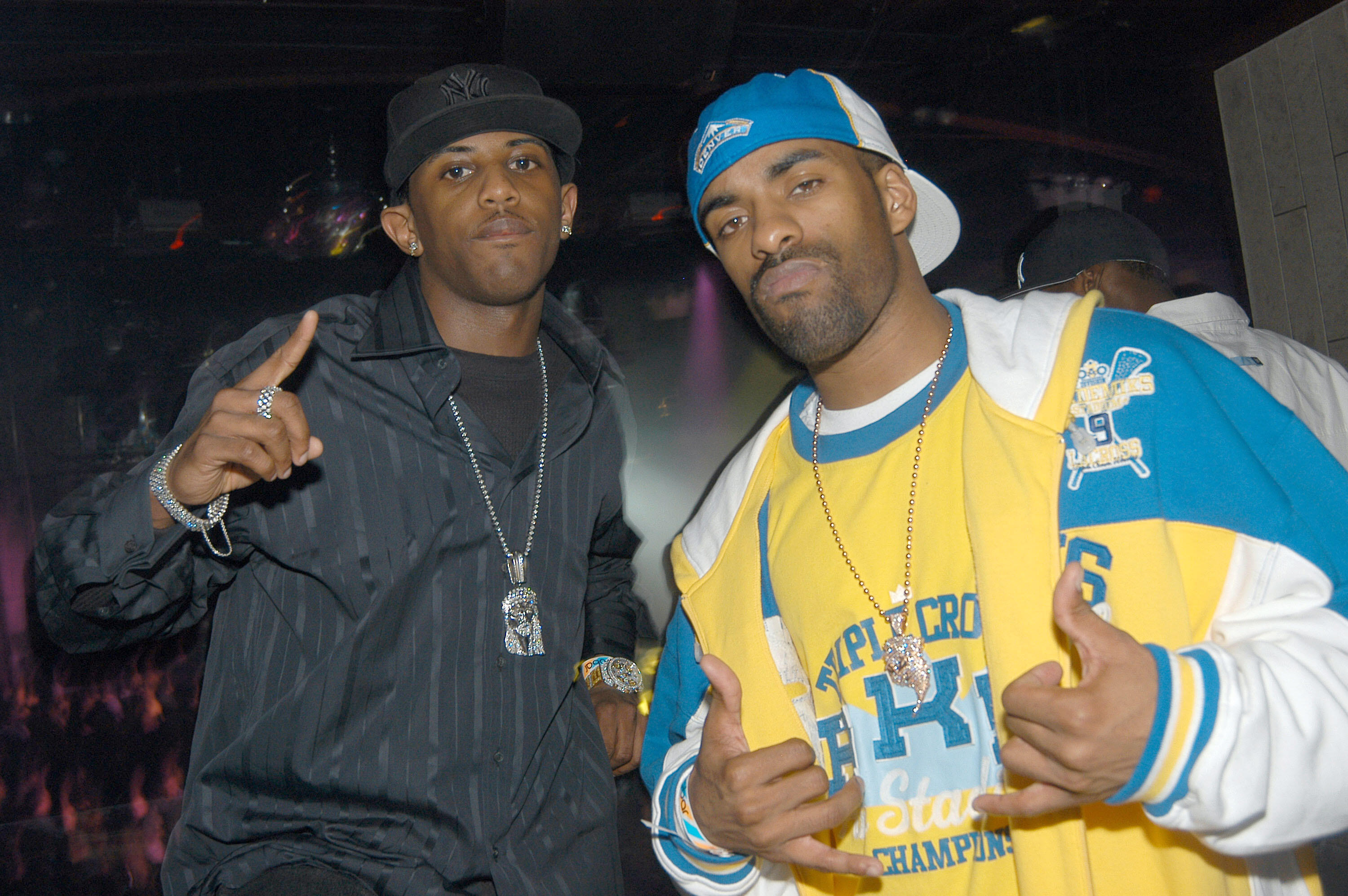 The case is not any different in Nigeria as DJ Boombastic then of Star FM did the same thing to Klever Jay with the song Koni Koni Love in 2008. The song went on to become a hit and Boombastic will forever be appreciated by Klever Jay for all the goodness that happened to his career afterwards.
The Importance of Radio in Music Promotion
The Music industry in Nigeria is a highly unstructured one. There are so many issues to be fixed. These include publishing, distribution, record sales, royalties and many more. Artistes are still not making huge money from record sales. The tactic artistes are employing is to literally work their asses off in the studio for the first 8 months of the year.
During this period, they jump on trends and the reigning pop culture just to ensure that people could relate with their music and hence make it travel far organically and otherwise.
After all of these, they practically wait for the ember months to organize concerts and tours, sell tickets and make their money from that. Asides this, endorsement deal is the next thing that helps place premium on an artiste's hustle. But this will not even come if the music hasn't travelled far enough and a superstar hasn't been made out of the artiste.
In the midst of all of these is the constant need to get the music to reach out to as many people as possible. This is where Radio comes in.
Radio remains one of the most potent means of getting the music out to the fans. Hence, artistes do not joke with Radio and TV promotions. They value it so much that those who can afford it are willing to pay huge amounts of money just to get their music constantly played on radio – perhaps overplayed.
The OAPs and Radio DJs also understand this role and have created a business out of it. This especially since Radio stations are notoriously known for owing OAPs and DJs backlogs of salary. Coupled with the feeling that you are free as an OAP or Radio DJ to influence the music log for a token. So this is the basis on which Payola was co-opted from some other cultures into the broadcast-music relation in Nigeria.
Veteran broadcaster, Emma Ugolee had once pointed accusing fingers at Don Jazzy and D'Banj as prime contributors to the rise of Payola in Nigeria.
The Significance of Kizz Daniel's #FvckYou Strategy
When Kizz Daniel released his latest song – Fvck You under his FlyBoy Inc imprint, I was skeptical as to how the song will be pushed. The title of the song itself shouldn't be found in the music library of a radio station. Then the song has a lot of NTBB in it. In fact, it is safe to say the word Fvck You took the better part of the song. There is practically no way a music librarian, an OAP or Radio DJ will manage to clean the song to make it fit for airplay and still retain its vibe. I tried it and what was left wasn't really making much of a sense.
Sincerely, I do not think that any Radio station will even want to dare playing this edited version of the song. I mean how do you get your listeners to mention the name of the song without running into troubles with NBC?
Nevertheless, this song has become one of the hottest jam in the Nigerian music industry right now. Without radio and TV promotion, the song is on the lips of several Nigerians. It has birthed the hashtags #FvckYou and #FvckYouChallenge. It has also attracted covers from a lot of established as well as up and coming artistes generating disses, call-outs, slams and clapbacks in between.
And I'm sure it is one of the songs that will get the audience high at Kizz Daniel's No Bad Songz Tour later this month.
The Message from Kizz Daniel to OAPs and Radio DJs
More than anything else, the fact that the song has been able to achieve this much without being aired on Radio or TV sends an ominous message to Radio and TV stations, OAPs, VJs and Radio DJs. Especially those who are out there to milk artistes dry in the name of getting their songs played on Radio.
Kizz Daniel has dared Radio with this experiment. He has shown artistes the way to go just like Mr. Eazi did few years ago when the menace of Payola blocked his songs from being played on Radio. He has reiterated the fact that with an awesome roll-out, your songs can travel everywhere in the world.
Osagie Alonge had established this fact earlier in the final wrap of Facts Only when he noted that Niniola's 'This is Me' album could have done better if the execution of the roll-out was topnotch like other artistes did.
Recent happenings have also shown us that with proper roll-out of records, the absolute reliance on Radio and TV for promotions with the inherent growth of Payola that comes with it will be minimized.
Falz did it last year with the 'Sweet Boy' song and Kizz has done the same with the explicit version of his Fvck You song. Meanwhile, there is actually a 'Clean Version' of the song on SoundCloud but not so many people really cared for it. It has less than 2,000 streams on SoundCloud. While the explicit version has more than 11,000 streams despite being released on the same day.
So these are few of the strategies employed to push the song.
1. Kizz Daniel and The Dare
The most important factor to be respected out of this whole episode is the deliberateness that came with releasing the song. As much as Kizz is big enough as an artiste; enough to release a song and not bother to submit a press copy to Radio stations.
He knows that every of his songs will make its way to Radio because he is a talented artiste. And by popular demand, Radio stations will ultimately have no choice than to play the song.
Notwithstanding, he is surely also aware that a song with such vulgarity can never have a place on Radio. Yet he dared that fact. And I feel that it is an indirect challenge to radio to make a statement that artistes do not always need Radio to blow up a song.
2. A relatable storyline
Asides Kizz Daniel's serenading voice and the awesomeness called a beat as produced by Young Jonn, Kizz created a storyline that almost everyone listening to the song can relate with.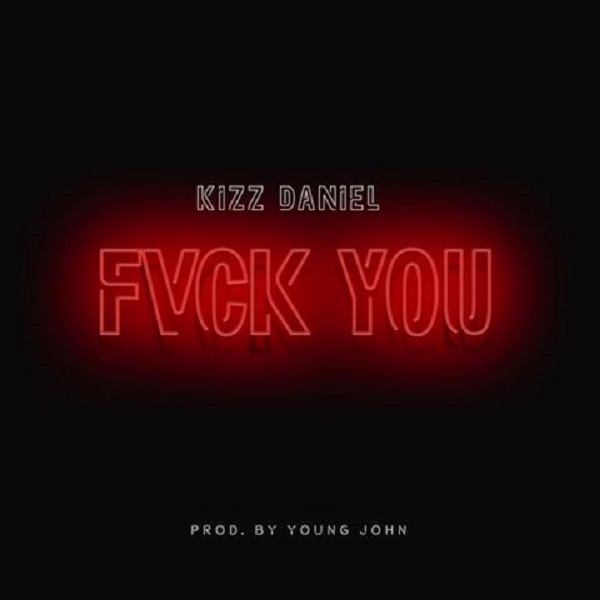 The vibe of the song was about heartbreak. In any case, half of his fan base could have suffered from that at one point or the other. While the other half were the cause of such. It's a case of addressing the victim and the assailant. Either ways, they are both bound to listen. So it makes the song quite relatable.
Nothing would have happened if this factor wasn't considered in the production of the song. Because a lot of people who identified with the song with covers would find it difficult to do so.
3. The Internet
On the last episode of my show – Tech Today on Noble 107.1 FM, I answered a question. The question was on how a music career can be scaled up without spending so much money on airplays.
We had an amazing discussion. And I explained that the strategic use of the internet is the next big thing. It is important for every music artiste and their management to master it. Building a cult following, appealing to them and growing organically over time. Kizz and his management absolutely deployed the viability of the internet in music promotion to push the song.
With radio out of the way, they focused on creating a sensation on social media off the song. Hence, the song has birthed several hastags including #FvckYou, #FvckYouChallenge, #FvckYouCover, #FvckYouSeason among others.
Whatever the song was able to make for Kizz in cash, recognition, award etc is all thanks to the internet.
4. Networking and Support
In an industry filled with silent grouse, gripe and competition, Kizz Daniel and his management did the incredible. They were able to garner the support of fellow artistes and other internet sensations to drop covers of the song.
Pointing at this, Pulse NG's Motolani Alake noted that; 'Who U Epp' campaign by street king, Olamide was probably as big if not bigger if you add the fact that Wande Coal's cover made it into the final version. Kizz Daniel's song has found a place with celebrity singers which makes it a big deal.'
Wrapping Up
All of these factors put together have made an impressive statement. And that is the fact that with a proper roll-out for songs, the role of Radio and TV in music promotion will become minimal. The implication of this statement hence sends an ominous message to Radio DJs, OAPs and VJs. Especially those who have registered Payola has an alternative means of making money asides being on Radio.
The question; 'Can We Successfully Stop Payola on Radio?' has been brilliantly answered by Kizz Daniel. Only if other artistes are ready to replicate these strategies and more creative means of getting the numbers necessary for their songs to fly.
With this #FvckYou experiment, Kizz Daniel dared Radio and he did it too well.
Start your journey of becoming the next Radio Superstar OAP today! Enroll Now for Amazing FREE Tips to Get You Started.