Name: Jake Effoduh
Nationality: Nigerian
Date of Birth: December 12, 1987
Age: 31 years
Profile
He is Jake Okechukwu Effoduh, a Nigerian radio personality, human right activist and lawyer. He was the anchor of the BBC Media Action community radio show Flava. Jake is currently the host of the popular sensitizing show, Talk Your Own: Make Naija Better. The show has been broadcast on over a hundred radio stations and has reached millions of listeners in Nigeria and beyond.
Early Life and Education
Jake Effoduh was born on the 12th day of December, 1987 in Lagos, Nigeria. 5 years after, his family moved to the capital city – Abuja where he had his primary education. He also attended Federal Government College in Minna, Niger state.
After his secondary education, Jake proceeded to the University of Abuja to study Civil Law. During his university days, he was involved in several activism and human rights campaigns and projects. He was a member of the campus journalism outfit of the University of Abuja, human rights club, Red Cross Society and International Humanitarian Law Advocates.
Jake Effoduh graduated from the University of Abuja with an LL.B in Public and International Law in 2010 after a Diploma of Law certification earlier in 2006.
He became a founding partner of UniAbuja's Pro Bono office which participated in several national and international law competitions including one from the Network of University Legal Aid Institution (NULAI).
In February 2012, Jake was called to bar after attending the Nigerian Law School.
Jake Effoduh and Radio
Jake Effoduh has always been a fan of BBC World Service Trust's BBC Media Action. He was informed that they were auditioning for a male presenter for a new show called Flava. Jake participated in the audition alongside 61 other candidates and was eventually selected.
Flava is a youth lifestyle and sexual reproductive health magazine programme which focuses particularly on HIV/AIDS among other popular health and sexuality trends at the time.
The show grew to broadcast at over 100 radio stations in Nigeria and it is one of the most popular radio programs in West Africa.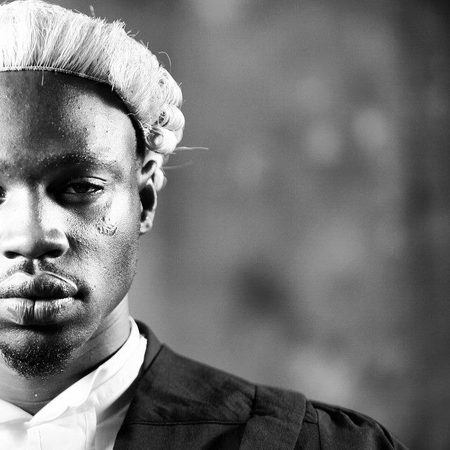 Originally, Jake joined the BBC Media Action as a freelance radio presenter in order to finance his academics. Over time, he developed interest in the project itself and radio presentation as a career. The radio show also played a major role in influencing his desires for human right advocacy and activism.
Jake started anchoring the show in 2006 and maintained the position till 2013. The show has given him an opportunity to travel to all the 36 states of the federal republic of Nigeria and over 200 local governments in Nigeria to have a first-hand experience of issues concerning people at the grass-root which the show was focused on.
At the first edition of the Nigeria Radio Awards in November of 2012, Effoduh was honoured for Flava as the Best Community Show Presenter.
Talk Your Own: Make Naija Better
In 2013 when the BBC Media Action launched 'Talk Your Own: Make Naija Better' a 30-minutes magazine radio show which focuses on governance and accountability, Effoduh was brought in to host the show following his successful strides with Flava.
The programme has since aired on more than a hundred radio stations especially as it is more inclusive and has a wider audience base.
Legal Involvement
As a Law graduate, Jake Effoduh was attached for his primary assignment to Afe Babalola San & Co where he worked as a litigation officer. He assumed the role of a research assistant with the Nigerian Institute of Advanced Legal Studies in 2013. He has also been involved with several human right organizations and project offering help from both civil and legal perspectives.
Jake Effoduh and Activism
Jake took activism a bit further in 2011 when he intervened in the abuse of sex workers in the country. He visited the sex workers community of Abuja where he spent three weeks interacting with the members of the community on the human right violations and abuses that they face.
After the interaction, Jake presented a piece on 'Legal Protection of Sex Workers: A Need to Achieving Effective HIV/AIDS Intervention in the Sex Worker Population of Nigeria' as a poster exhibition at the 2012 XIX International AIDS Conference in Washington. He also talked about the same topic in a TED talk at TEDxAbuja.
Global Reporting Tour
In 2012, Jake was invited by the United States Department of State to be the Nigerian representative and one of 20 journalists from 20 countries for a global reporting tour. The objective was to give journalists firsthand experience on key LGBT and other human rights issues in America, and it included a tour of the offices of the US Foreign Press Center.
Jake Effoduh has been involved with the Sickle Cell Aid Foundation (SCAF), established in 2010 as a non-governmental organisation (NGO) for the aid and support of indigent persons diagnosed with sickle cell anaemia in Nigeria. SCAF has set up sickle cell clubs in many secondary schools; in 2011 they donated drugs to local hospitals in the FCT and campaigned for better educating the public on sickle cell anaemia.
He introduced the Know Your Genotype campaign, which provides free genotype testing for one million Nigerians. He also serves as the organisation's vice-president. In 2013, Jake was nominated for The Future Awards Africa for his advocacy work.
Awards and Nomination
Effoduh's many awards include:
International Law Research Scholar, Centre for International Governance Innovation, Canada (2017);
Distinguished Hubert Humphrey Leadership Award, U.S. Department of State (2016);
Distinguished Dutch Visitors Award, Ministry of Foreign Affairs, Netherlands (2016);
African Broadcaster of the Year (2016); 
Africa Youth Choice Award for Human Rights and Advocacy (2015);
Ambassador, National Deaf Women Association of Nigeria (2015);
Future Awards Prize for Best in Community Activism in Africa (2014);
Best Community Journalist, Nigeria Radio Awards (2012).
In 2015, Ventureburn.com listed Effoduh as one of 50 Africans who would transform the continent.
Jake Effoduh currently lives in Abuja, Nigeria. You can reach him on Twitter.
Start your journey of becoming the next Radio Superstar OAP today! Enroll Now for Amazing FREE Tips to Get You Started.
Please follow and like us: